Note:
First time visitors click
here
.
Background song: A medley of Halloween songs (11 minutes and 28 seconds worth)
(Click here to hear a greeting, then click the song title above to Play the background song. Click it again to Stop.)




BOOOOOOOOO!





Click here for more pictures or here for movies I'd like to share.
Click on the top half of the puppy for a surprise. Click on the bottom half for another surprise.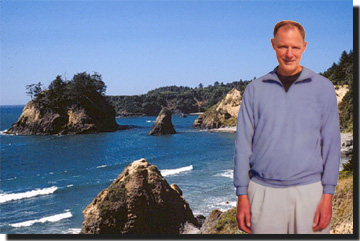 Where you are it is Welcome everybody. My name is Thomas Larsen. I'm a single 72-year old man currently living in Van Nuys, California. The hobbies I've enjoyed for a number of years are astronomy and bird watching, although in recent years I've been spending more time on my newest interest, Macintosh computers. I have a 1998 24-foot class C Winnebago motorhome which I've named Freedom, and later this year I plan to purchase a small trailer to go along with it. In a year or 2, after I sell the house, Freedom, along with Freedom 2 in tow, and I will begin traveling throughout the United States full-time. And if all goes well we plan to do so for at least 10 years. For a page with links relating to these interests click here. I would very much enjoy hearing from others with these interests, especially full-timers out there who have successfully made the transition from living in a traditional home to living in one on wheels. Please write me at:
Thomas Larsen
14844 Wyandotte St.
Van Nuys, CA 91405-1823

34°12'10.6" North Latitude, 118°27'24.5" West Longitude, 754 ft. Elevation
Display a map of this location in a new window with Google Maps



You can also E-mail me by clicking the link below.


Hearing from you would make me so happy.


And if you get tired writing after awhile just kick back and play a game for a few minutes or so.
Or maybe you'd like to have some other fun. There's a lot to see and you'll surely get a laugh or two. While you tour around my site one thing you'll notice is that many of the pages have songs playing in the background. If you would like to create some music of your own click here. And when you're ready to leave my site click here. But be sure to come back though. This homepage changes throughout the year with different holiday themes, and as new things come to mind I'll add them. Hopefully I will leave no stone unturned. Oh, and one more thing... if you have a slow dial-up connection and this page takes a bit longer to load than you'd like, well, hang in there. Or grin and bear it. – – Or whatever floats your boat. Just don't have a cow.

But whatever you do – do not



And while you're not clicking that button...



Send me e-mail...

tlarsen@mac.com

Or fax me at:
(707) 652-1179

And while you're at it...
Please sign

my Guestbook.



The current time and weather conditions here at Van Nuys are displayed below. Click on either the clock or one of the links in the weather info to the right to display more detailed weather, sky, or other information in a new window. For your own neck of the woods or other locations enter a city and state or ZIP code in the text box and click "GO!". Clear skies everybody...

Click here to view forecast maps and satellite imagery.


A ghost has hidden himself somewhere on this page. (After all, that's what ghosts do for a living. They hide themselves.)
Move your mouse around the screen to find him.





800 x 600 site

Site design by



Thomas Larsen, 2002-2022






Created: Saturday, February 22, 2003
Last Modified: Tuesday, September 6, 2022


Invisible ghost hint: Check the blank area to the far right of the puppy below my picture.


---

Home | Pictures | Movies | Links | Age Calculator | Games | Fun | Weather Forecast Maps

Tour America | E-mail | Good Bye | Easter Dates | Fireworks | Christmas Music