FANTASTIC
Optical Illusions!!!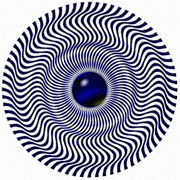 O.K., time for some fun. Here are some great optical illusions provided for your enjoyment.
I think you'll get a kick out of them. Just click on the ones you'd like to see.


---
Click here to view another group of illusions.

Click here to return to my home page.
---

Home | Pictures | Movies | OLI | CSATF | Age Calculator | Las Vegas | Gamble | Games | Fun | Weather

Weather Forecast Maps | Links | E-mail | Good Bye | Easter Dates | Fireworks | Christmas Music