Background song: Jailhouse Rock
(Click the song title to Play. Click again to Stop.)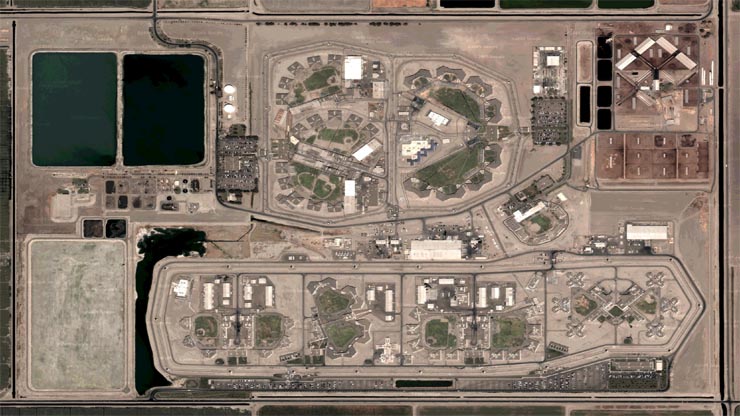 Move your mouse over the above image to highlight my housing unit – A1.
Click here to open a high resolution printable version in a new window. (1.5M)

Satellite view of my current "home"


California Substance Abuse Treatment Facility (CSATF)
[With old Corcoran in top half]


Click on one of the pictures below to open a high resolution printable version in a new window.





CSATF from a mile to the west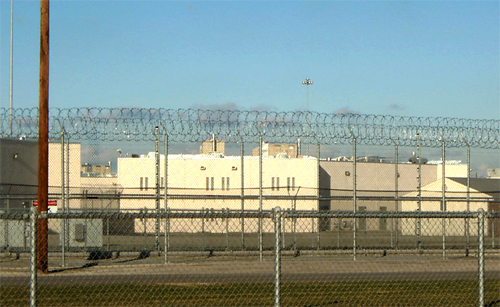 B2 – my old housing unit from the parking lot
[My similar-looking current housing unit is A1 and we don't have a picture of it yet]


900 Quebec Ave.
Corcoran, CA 93212

Latitude 36°03'09" North, Longitude 119°33'10" West, Elevation 169 ft.

Display a map of this location in a new window with

Image it's width in kilometers: 6000 · 2000 · 1000 · 500 · 200 · 60 · 12 · 5 · 2 · 1

Click here to see a picture of me in prison.

Click here to return to my home page.


---

Home | Pictures | Movies | OLI | CSATF | Age Calculator | Las Vegas | Gamble | Games | Fun | Weather

Weather Forecast Maps | Links | E-mail | Good Bye | Easter Dates | Fireworks | Christmas Music